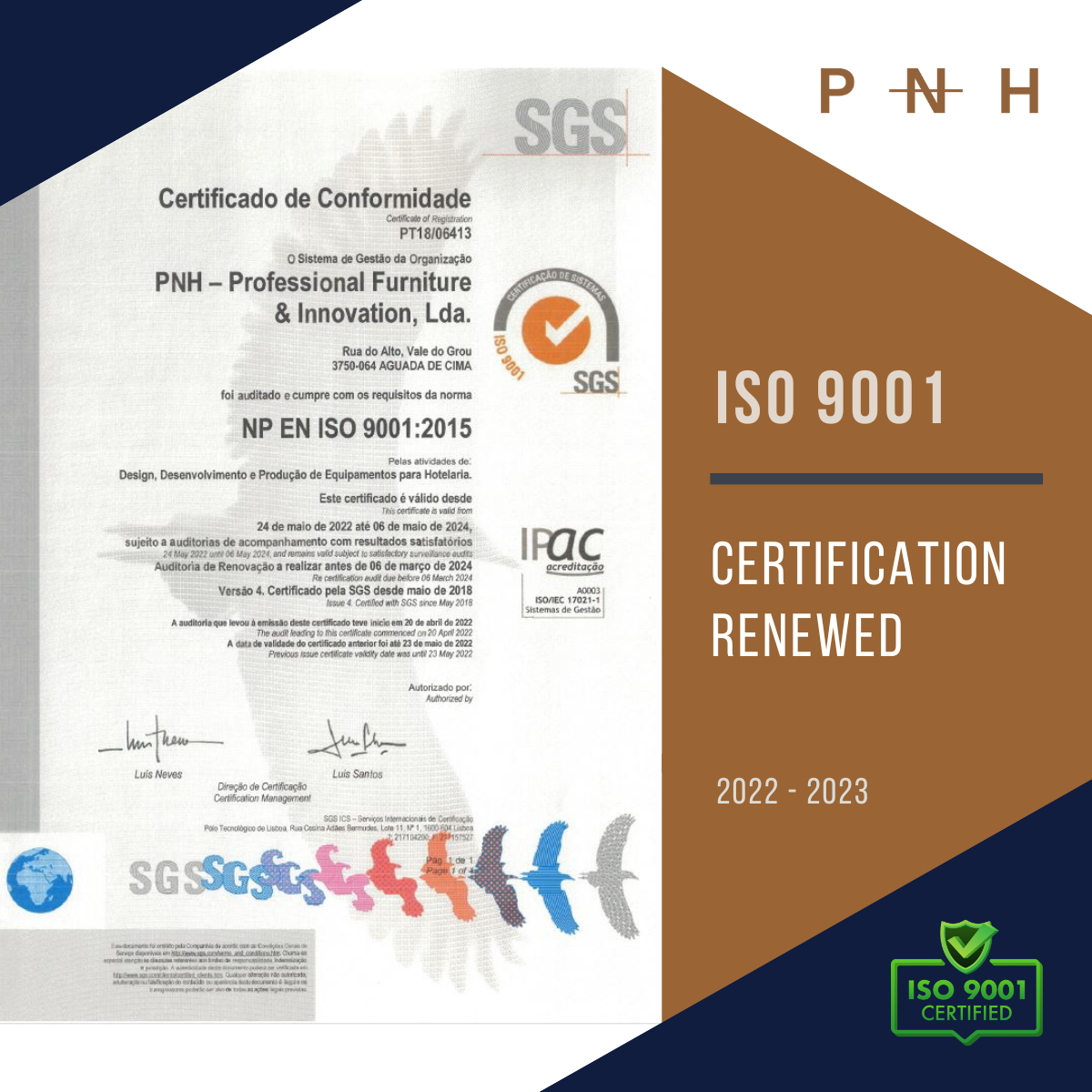 06 Jul 2022
Renewal of ISO 9001 Quality Certification
PNH has recently renewed the Certification of its Quality Management System under NP EN ISO 9001:2015, on the activities of "Design, Development and Production of hotel equipment".

We are very proud for yet another renewal, which reflects the effort and dedication of the PNH team towards this goal.
This recognition reinforces the bet that has been made in recent years, continuously, of demanding procedures and processes that ensure the quality of our work applied transversally to all areas of the company.
It is also this important standard that guides us as committed professionals.

Thank you to the entire PNH team for your dedication and commitment to this goal!

PNH - Professional Furniture & Innovation